Donia Al-Watan
The Palestinian People's Party organized a press conference to put the corner stone of a field that planned to be the center of all protesters in a voluntary move aims to attract marchers east of Al-shjaeia neighborhood.
Mohammed Saleh, the coordinator of Palestinian People's Party, assures during his speech this will be the center of protesters of Israeli terror practices against Palestinians in the West Bank and Jerusalem.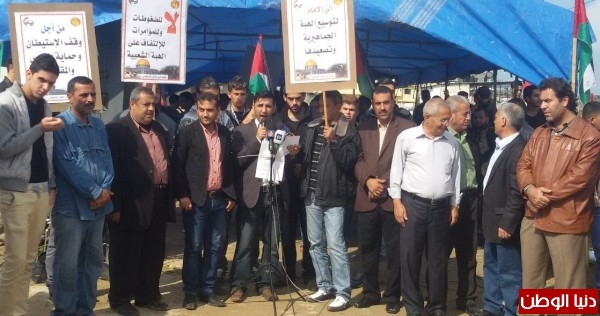 Saleh calls to prepare the fields with the appropriate medical facilities and roads as such places and field are the front lines in confirmations with the Israeli forces.
"We confirm the importance of continuation of the public uprising until ending the occupation and establish the independent Palestinian State with Jerusalem as its capital according to the international legitimate decisions on 1967 borders," Saleh said, warning of attempts to undermine the uprising pulling its people form.
Saleh calls for halting the security coordination with Israeli and all of Also agreement commitments.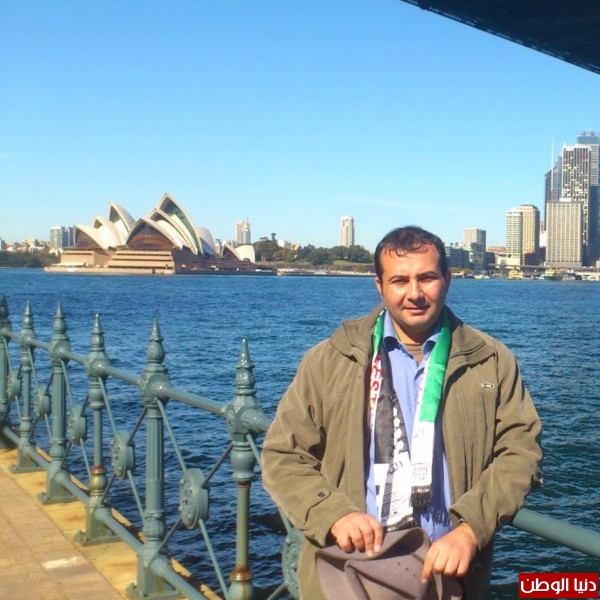 Shamikh Badra, leader of Palestinian People's PArty, thinks that the Al-Shjaeia is a perfect place in order to creat a gap inside Gaza buffer zone. "From my judgment and according to my experience, the Palestinians should create a gap inside the buffer zone, I think the Al Shegaia area is the best place for this gap, because it is close to the center of the Gaza strip," he told Doina Al-Watan.
Commending the role of developing public resistance "Developing contingency plans: Due to the difficulties and the dangers in the buffer zone, it is important to have contingency plans. That might include having teams ready to supply first aid and document the opponent's violence".
"From this place (Al-Shjaeia, where Puplic Party establish the field), they can widen this gap through rehabilitation, reclaiming lands by planting the trees, and paving the roads to facilitate the use of ambulances and cars," Badra stated.
Badra praises the voluntary move as it could help farmers. "They should also prepare and supply first aid points and waters inside the zone, All the activities, the rallies, the demonstrations, and the festivals can be organized in this area as the landmark for the nonviolent resistance," he added.
The member of central committee of Public Party Adel Khrais greets all activists of the public uprising, confirming that should expand to include all Palestinian towns, cities, and villages. Calling to the Palestinian unity and boycotting Israeli products.
Khrais also calls for the necessity of filing Israeli crimes to the International Criminal Court (ICC) against the Palestinians.
He raises the concerns about Gaza reconstruction process, calling to take real steps toward rebuilding Gaza after the decisive war of 2014.
The participants of the protest at last gardening olive trees and citrus as a refer that Palestinians as rooted into their lands.